About Adriano Farina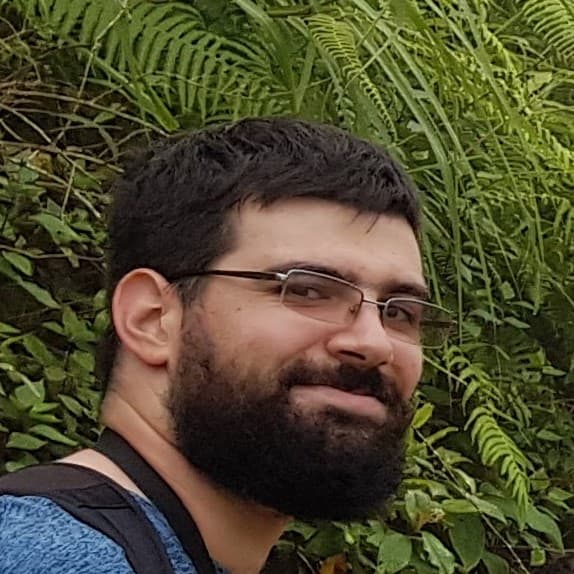 Contact
Projects
MIMO acoustical measurements, an explanation of the methodology used in the Artsoundscapes and Sipario projects.
VR works (updated to January 2021).
Spatial Audio recordings, an Ambisonics recording of a baroque chamber music piece I did back in high-school.
Panarea Blackpoint underwater gas vents with Ambisonics audio and 360 video
Very rough draft: Responsive Video
A super brief introduction to recording audio for video
A couple of silly logic puzzles, built in a couple of hours to test out Twine.
A brief tutorial on how to use Ambisonics in Adobe Premiere
An explanation on how to avoid flicker in video and how it works.
2021-03-05: From the cave to the stage: virtual spaces for performing arts, participation in a AIA webinar, part of the Waiting for Matera program.
From August 2020, an overview of the new EU reparaibility standards and their rationale, in Italian.
2021-04-21: A panoramic tour, with an audio guide from the artist, of La pittura iperproteica by Enrico Robusti.
2021-08-01: A font stub for Maya Numerals, created for a web-game I'm working on.
2021-09-08: 3D reconstruction of Modena's Pavarotti Theater, using photogrammetric data, impulse response measurements and anechoic recording. Part of a larger presentation at I3DA
2021-09-26: Bodoni: il carattere di Parma, a documentary on typographer and type designer Giambattista Bodoni
2021-10-08: A Pixel Stacking experiment, taking pictures of the moon.
2021-11-27: 2 new papers from I3DA have been published on IEEE Explore:
You can check out my papers here.
Bio
I hail from Parma, Italy, I'm a biker (both kinds) and a scuba diver.
I'm an Electronics and Computer Science graduate. My main academic interest is media technology, in particular the interaction between sound and video.
I spent 2020 working for the Artsoundscapes Project. Basically I took acoustical measurements of caves with prehistoric paintings and performed photogrammetric recontructions during archeological expeditions and I developed a software workflow for the automatic computation of acoustical parameters. With that data it should be possible to create a 6DoF VR reconstruction of both the visual and auditory fields.
I also sometimes work in media creation, in particular recording panoramic audio-visual experiences both on land (a collection of 360 recordings of the Verdi Festival here in Parma) and underwater (a manually stitched 360 video of Maldivian fish producing sounds). I've often done print-based design and editing projects, ranging from event posters to small newspapers and zines. I develop software on commission, mostly with Python. Finally, I have worked as a surveyor, mapping out a mountain area for a prospected development project.
My thesis project was a VR system for producing physically motivated sounds. I re-created a university lab in Unity, and added virtual objects that produce binauralized sounds based on their location and on the way they're physically handled, taking into account both their materials and the mechanical characteristics of their collisions.